MNML may have just turned 10, but our roots have been running deep in the Chicago West Loop for 22 years. To celebrate our love for this city and the neighborhood we've made our home, we're excited to have worked with muralist and artist Lauren Asta to bring her work back to the Fulton Market District.
"Art creates an emotional connection within us. Art allows us to pay attention and to be connected to it and thus be connected with others." – Lauren Asta
Based out of her studio known as the Arthole in Alameda, California, Lauren is a public art figure recognized from San Francisco to New York City, and everywhere in between. She is now traveling across the United States (#astaarttour) attacking walls and creating public artwork destined for profoundly impacting the communities in which they're installed. Her murals are painted freehand and without the aid of sketches, outlines, or projectors. All she needs is paint and time (and in our case, a scissor lift).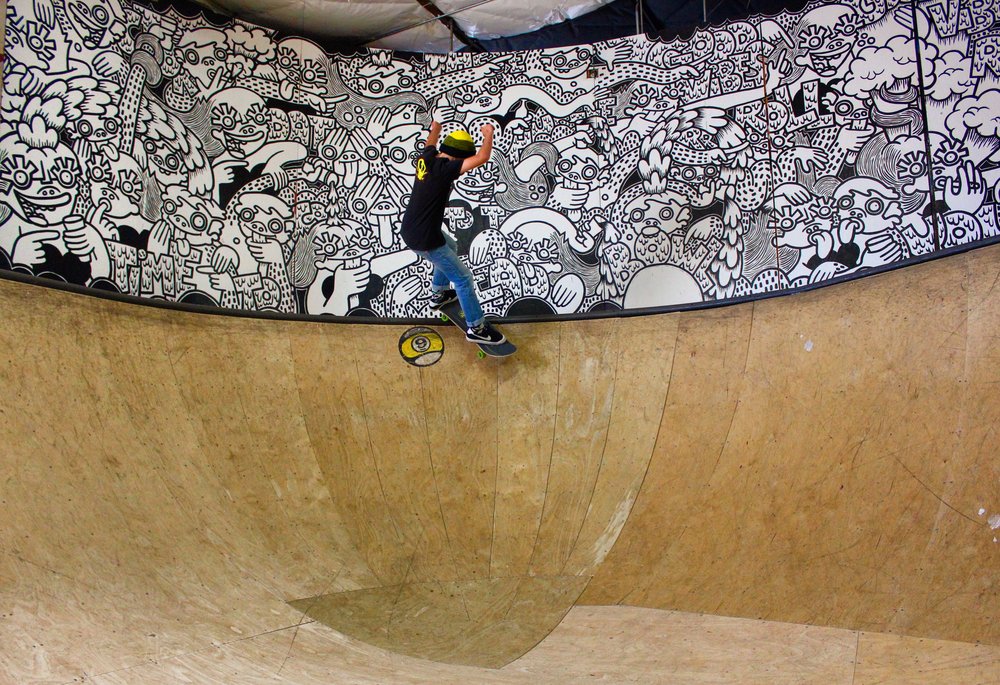 MNML X ASTA
We believe art inspires design inspires community, and we're stoked to have Lauren back in the West Loop contributing to both our story, and Chicago's. Swing by our block the next time you're at West Lake & North Morgan to see what we mean. Look for the big Asta mural. You can't miss it.